Dr. Brian Gillis
Chiropractor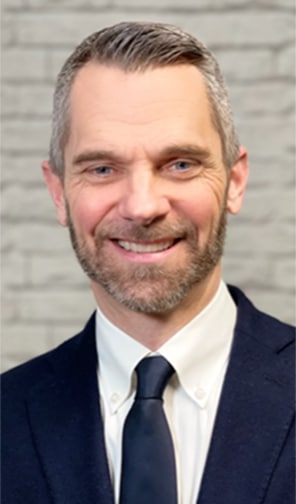 One of Perry Chiropractic's esteemed doctors, Dr. Brian Gillis, graduated from Life College University in 1995, obtained his license to practice chiropractic care in 1996 and later completed post-graduate studies at New York Chiropractic College in the Diagnosis and Clinical Management of Cervical acceleration/deceleration trauma and whiplash related temporomandibular joint disorders.
The National Board of Chiropractic Examiners certified Dr. Gillis in 1995, and he became a reputable member of the Georgia Chiropractic and American Chiropractic Association.
Dr. Gillis is certified by the State of Georgia to use Electrical Therapeutic modalities and is certified in the rating of Permanent Impairment of Disability Evaluation based on the American Medical Associations' "Guides to the Evaluation of Permanent Impairment." Dr. Gillis also retains proficiency in the Activator Methods Technique. Dr. Gillis' expertise and practice has led to national recognition, including a place on the honor roll of the National Chiropractic Legal Action Committee, a Business of the Month award in 2010 by the Perry Chamber of Commerce, the prestigious title of "Marquis of Chiropractic," by Fernandez Discipline and he has been lauded by the National Committee for Quality Assurance for providing quality back pain care.
In addition to his practice, Dr. Gillis is a Kiwanis Club member, co-author of the book "Neck Pain, Neck Pain, You Don't Want It, You Don't Need It," and is a respected consultant to other physicians.