Perry Chiropractic
Perry Chiropractic Health Center's Distinguished History of Advanced Treatment
Dr. Gillis' desire to help others through the more natural approach of chiropractic began early in life. As a child, it was a chiropractor who was able to manage his allergies through chiropractic treatment instead of allergy shots. Dr. Gillis also witnessed his father avoid certain back surgery through the help of a chiropractor. His appreciation for a more natural way to help the body heal from the source of its problems was cemented through the time he spent at hospitals throughout college. Although he appreciated what traditional medicine could offer, he knew he wanted to help patients heal more naturally.
His work at Perry Chiropractic Health Center is a leading purveyor of advanced chiropractic treatments, and facilitates innovative care, techniques and programs designed to alleviate chiropractic health issues while promoting total body health for our patients in the Perry area. Our overriding goal is to quickly get patients back on their feet and functioning without pain while also helping them achieve exceptional total-body health.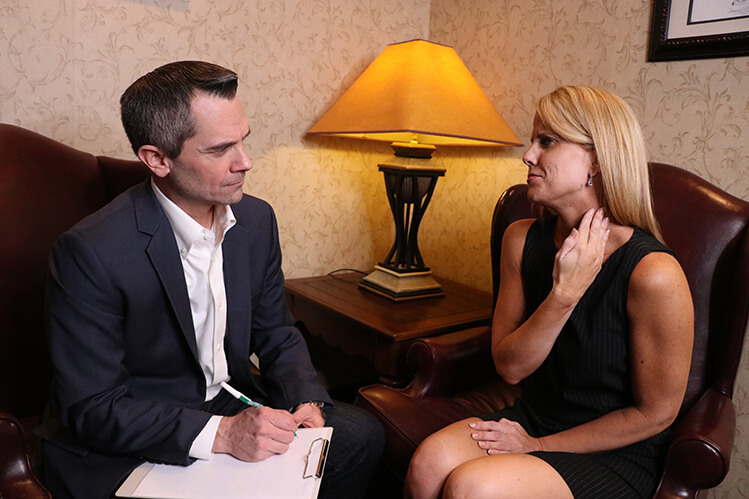 In his 23 years in practice he has seen many conditions recover through the overall total body approach to health and wellness. His practice has trained and produced many successful chiropractors throughout the United States. All of these committed professionals, are guided by the principle of helping you return to a natural state of good health.
We treat patients suffering from a wide variety of conditions and utilize the optimal combination of traditional chiropractic techniques and technology to achieve the best possible results. Dr. Gillis is not only known for his successful treatments, but also his brutal honesty. He is often heard saying "If I can't help you, I'll tell you".
Many of our techniques and programs are designed to promote wellness, taking the focus off sickness care. Our chiropractic care is actually a component of our total health and wellness approach. The cutting-edge 8 Weeks to Wellness® program is our definitive wellness program, using a regimen of exercise, nutrition, chiropractic procedures and more to facilitate health improvement in patients.