Dr. Madeline Nicole Washington
Chiropractor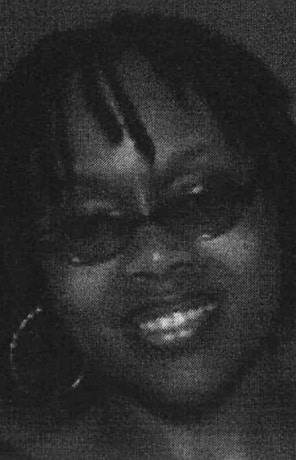 Dr. Madeline Nicole Washington was born the youngest daughter of the late Dr. Romanuel Washington Jr. and the late Mrs. Bertha Bibbs Washington, on September 4, 1971. She is a native of Houston, Texas, where she attended school in the Houston Independent School District (HISD) and graduated in the top five (5) percent of her class from James Madison High School. Before graduating high school, Dr. Washington was a Texas Certified Massage Therapist and in December of 1996, she received both her Bachelor of Science degree in Biology and her Doctorate of Chiropractic from the Texas Chiropractic
College. For more than 20 years she practiced alongside her father, Dr. Romanuel Washington, the first Black Chiropractor in Texas, as well as an ordained minister of the Gospel. After her father's retirement in 2018, she carried on his amazing legacy in the practice that he built so many years ago until relocating to Georgia in May of 2023 after his passing.
For several years, Dr. Washington gave back to the school where she completed her Pre-Medical obligations (Texas Southern University, Houston, Texas), while serving as a student athletic trainer, by serving as one of the team doctors for the athletic department for many years. She enjoys sharing with and encouraging young people to greatness. She especially enjoys speaking to young black women in hopes that her example of a young successful black woman will inspire them to action by doing well in school and maintaining high moral standards in this "anything goes" society. She stresses sincere love for God and love for one's self, maintaining that in order to love others you MUST first love yourself.
In her spare time, Dr. Maddy (as her patients affectionately call her) loves to sing (especially Gospel music) and has acted in a few productions, most recently including "Fearfully and Wonderfully Made" written by Houston's own, Sister Mama Sonya of 3sistersinthespirit Theatre Ministry, live in January 2020 and online in January 2021.
Dr. Maddy eagerly joined Perry Chiropractic Health Center on May 22, 2023.
She credits her success to knowing the Lord Jesus Christ as her personal Savior and being reared and bought up in the fear and knowledge of the Lord by her parents, who were always extremely supportive. She maintains that they are the "Wind Beneath Her Wings". One of her favorite Bible verses: "l can do all things through Christ which strengthens me." – Phillipians 4:13