Program Information:

Chiropractic Care for 8 Weeks to Wellness®
Chiropractic is about maximizing your health potential by removing interference to the greatest healer that has ever existed, the healer inside you. The primary role of the nervous system is to relay information in the form of energy to the brain. Then, the brain sends information back to the body through the nervous system to adapt the body to its environment. It is a feedback loop that is happening in your body right now in response to temperature, visual stimuli, sounds, smells, what you have eaten recently, body positions and many other environmental stimuli. How successfully your nervous system controls this process will determine your level of health. Under the care of our skilled chiropractors, you will be able to continually progress throughout the 8 WW program keeping your body in optimal alignment as it transforms into a healthier you!

Exercise for 8 Weeks to Wellness®
On our program you will work with your own professional personal trainer in a program designed specifically for you and your goals. You will work on 3 key aspects of fitness: Mobility and flexibility, Cardiovascular training, and Resistance or Strength training. We are a "posture" based functional fitness program, meaning we want YOU moving well with perfect posture. Each program is tailored to your own ability taking into account you age, any limitations or injuries you may have, previous exercise history, and your current starting fitness level. Whether you are 18 or 80, you will find this program a match for you. For your local 8WW program, please view all of our locations.

Healthy Eating for 8 Weeks to Wellness®
The 8 Weeks To Wellness program will show you how to eat for the rest of your life. This is not a quick fix diet, a liquid diet, a starvation diet, a low carb diet, etc. It is simply a eating program that will teach you, maybe for the first time, how to eat properly. Every day you will enjoy healthy meals and Ultra Meal® a meal replacement product designed to improve body composition. UltraMeal® promotes the loss of body fat while helping to maintain lean muscle mass. UltraMeal® also supports healthy heart function. Diets low in saturated fat and cholesterol may also reduce the risk of heart disease.
Choices
As part of the 8 Weeks to Wellness® Program, you will learn how to read a food label, determine proper portion control, eat more frequent, smaller meals, and you will learn about your body's need for proteins, carbohydrates and fats. It is all about choices…healthier food choices will make a healthier you!!!

Massage for 8 Weeks to Wellness®
Once considered to be pampering for the rich and famous, massage therapy is now finding enormous popularity among millions of Americans. Massage provides relief to people from all walks of life- the weekend athlete, the home gardener, the stressed executive, secretaries, waitresses, computer programmers and laborers. Virtually anyone can feel the need for massage sooner or later! We live in a sedentary world where your muscles pay the price for your inactivity.
Massage is not a luxury
Massage helps to stimulate the release of endorphins (the body's natural pain killer) into the nervous system to reduce your feelings of pain and discomfort without the use of unnatural and risky drugs. It stimulates your body's natural pharmacy, which is always dosage specific, target specific and most important, FREE! This is why our 8WW® program includes one 60 minute massage each week.
Like a sponge that is squeezed, a tight muscle cannot hold much fluid to pass through it. This decreases your circulation and increases the strain placed on your heart. This can leave you feeling fatigued and sore, reducing your precious energy reserves. Massage therapy releases contracted muscles and pushes venous blood toward the heart, easing the strain on this vital organ. Massage therapy has been shown to reduce waste products such as lactic acid that build up in muscles that are overworked…it's the perfect way to end your week of workouts with our program!
Mindfulness for 8 Weeks to Wellness®
Mindfulness is taking control of your mind by directing its awareness towards something else, like your breath. Mindfulness is the mind-body tool that will remove fears, reduce cravings, strengthen self-awareness, and increase our ability to make proper choices when perceiving a stressful event. With 8 Weeks to Wellness® achieve an INCREASE in physical and mental relaxation, in alertness, in the capacity for more intimate and quality contact with others, in creativity and productivity, and in personal satisfaction with life and work.
Stress is an integral part of everyone's life. It seems the more you try to avoid stress, the more stress finds you. Stress is not something to be managed. Stress is an everyday fact of life. What needs to be managed is our response to stress. One of the most powerful ways to do this to learn how to meditate. Remember we are trying to strengthen our PEACE of mind muscles. This can't be done without peace. It's like trying to lift weights without the weights. life and work.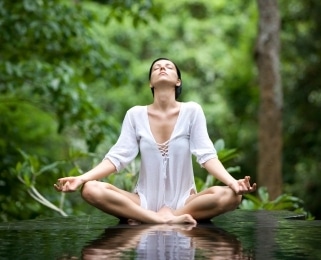 "All that we are is a result
of what we have thought.
What we think we become."
-Buddha
8 Weeks to Wellness
The 8 Weeks to Wellness® is just that – an eight-week program that focuses on health not sickness. Our comprehensive wellness program begins with a full body assessment that includes: complete physical and computerized muscle testing, postural analysts, body fat percentage's, complete blood work and X-Rays. 8 Weeks to Wellness® will optimize what you think about, how you eat and supplement, and how you exercise and care for your body through a specific, comprehensive 8-week program. We have patients that start as little as $99/week. We have a no-cost and no-obligation orientation for our program at Perry Chiropractic where the costs are thoroughly reviewed in detail, call us today!
The key to the success of 8 Weeks to Wellness Program is the 5 components that are the pillars of the program:
• Chiropractic – 2 Weekly Chiropractic Adjustments
• Personal Training – 2 Onsite Weekly Personal Training Sessions
• Nutritional and Weight-Loss Counseling – Three Meals, Two Ultra Meal
Shakes Daily, Personalized Diet and Vitamin Program,
• Massage Therapy – One Weekly Full Body Massage
• Mindfulness -Daily Meditation Instruction
GIVE US 8 WEEKS AND WE CAN CHANGE YOUR LIFE!

At the conclusion of the program, patients are reassessed and provided with a copy of their evaluation and results. Patients typically experience positive effects to their health and lives after completing the program, including:
Lose inches off their hips and waist
Lose pounds of fat
Decreased blood pressure
Decreased cholesterol/triglycerides
Decreased symptoms
Increased health satisfaction score
Decreased BMI
And more
Program Information
8WW is a time-flexible program that operates in 70 centers nationally and internationally. Cost varies depending on location, however, there is a no-cost and no-obligation orientation for the program in each center where program costs are thoroughly reviewed in detail.
Program costs include the meal replacement shakes, supplements, meal plans, easy recipes and a nutritional log. Although the program concerns wellness, it's firmly based on a chiropractic foundation and methodology.
Patient Testimonials
At 8 Weeks to Wellness our goal is to make a significant impact in the lives of patients that participate in our wellness program. We offer a high quality wellness program centered on chiropractic care, massage therapy, nutritional counseling, exercise and mindfulness. It all starts with the Wellness Score. This is a scoring system developed to track and measure your physiology and function. It actually gives you a grade, A thru F. We measure what we call biomarkers of health. When we do a wellness score on you we look at various biomarkers of health. Below are a few testimonials from actual patients who wanted to share their experiences and biomarkers both before and after 8 Weeks to Wellness.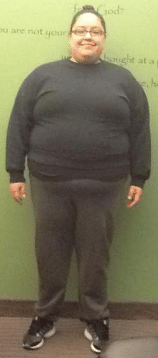 "Carissa is now at 50 lbs lost and going. She is no longer at risk for diabetes and is happy as ever. More energy, increased self image, and a better knowledge on nutrition is some of the key aspects she took out of 8WW."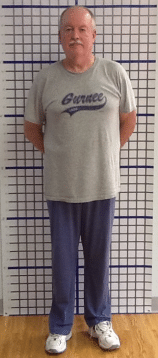 "This place rocks! I joined them thinking I was in a normal decline for my age. They proved me wrong! In a matter of week, ailments that have been with me for years began to decline and my quality of life is quickly returning! While it is a great Chiropractic office, it is far more than that. It is also a wellness center. They ran extensive tests and evaluations on me and then the game was afoot! They focus on food we eat, exercise, and relaxation, and spinal alignment. The combination of highly skilled Personnel goes to work on you and your joie de vive returns in short order. You do need to commit to them as much as they commit to you to get the best out of the program. But it can be a real life saver for some of us!"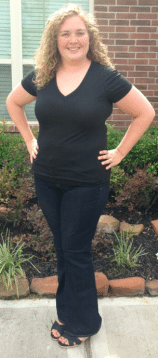 "The best advice that I can give to anyone considering the program is to do it. It is a financial, time and energy commitment, but it is worth whatever sacrifices you need to make to participate. The program works. Follow it exactly and you will be well on your way to health. Stop making excuses for why it won't work and just make it happen. I tried every excuse for why it wouldn't and finally decided that I was my biggest obstacle and had to get out of my own way and allow myself to succeed. It will be the best thing you ever do for yourself, your family and everyone that you love."
"Before I was referred to Dr. Gillis, no one could diagnose my problems. I was in constant pain. Within the first visit, Dr. Gillis was able to tell me what was wrong, and how we could work to correct it and get me pain free. He is full of truth"
- -Sarah Tenon 8 Weeks to Wellness patient

"Amazing, life changing! There are so many diet programs out there and none of them were working. They told me WHAT to do and HOW to do it and it just changed my life!"*
-Abbie, 8 Weeks to Wellness Client

"It has been a big stepping stone for me! I could choose what I wanted to eat."*
- Mrs. Becky 8 Weeks to Wellness patient